Why choose our Mast System?
Our new Composite Mast System focuses on all phases of the project from the quality of the pole, foundation, assembly, installation, maintenance and reduced environmental foot-print.
The new plant for manufacturing the composite masts has fully computerised filament winding machines and robots.  The advanced manufacturing process produces poles of the highest consistency and quality.  Each tube can be up to 13 metres long with a diameter suited to the load data provided by the Customer.
The poles are lightweight compared to more traditional poles, with lower transportation costs and safer installation. The computer based manufacturing process enables customised poles to be ready for installation without any further modification on-site.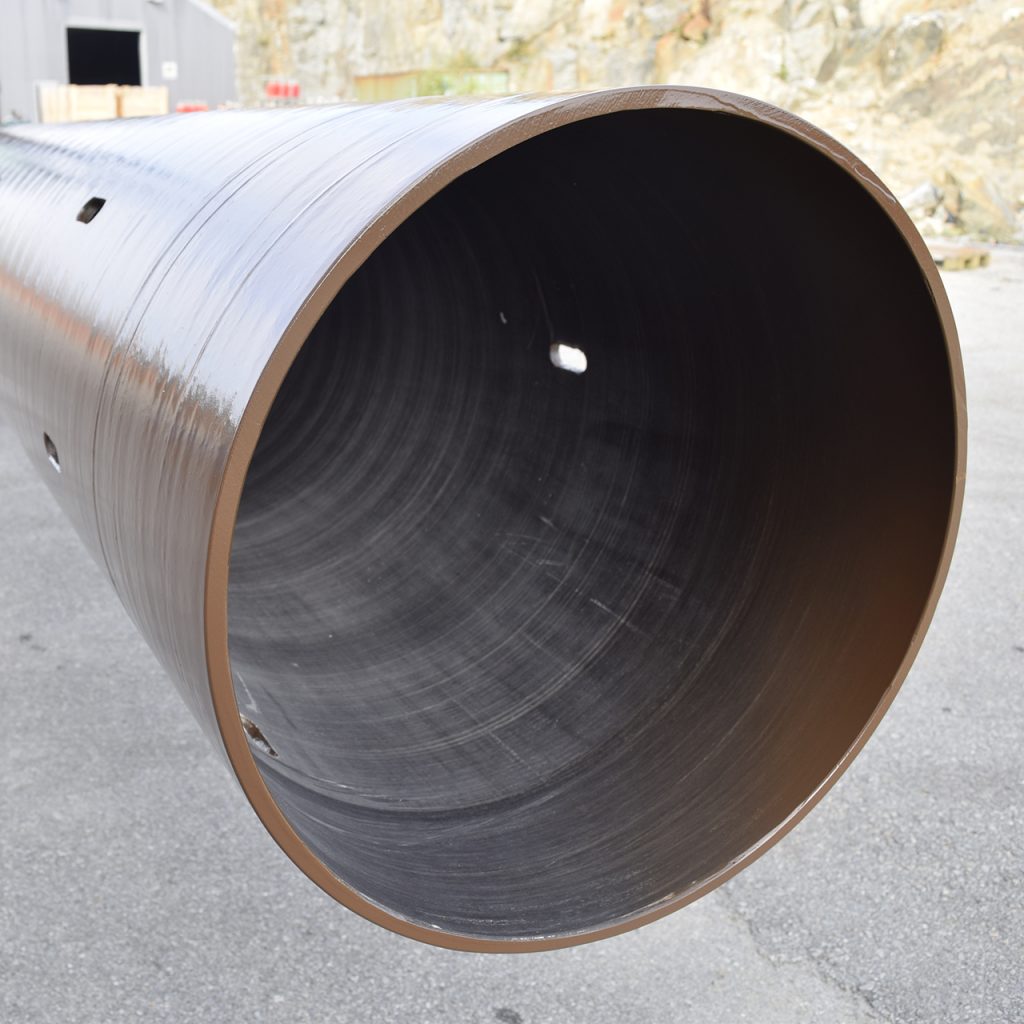 Our composite masts are maintenance free. After installation, there will be no requirement for maintenance of the poles/masts.  However, general regular inspections in connection with inspection of the grid is recommended.
The Mast System is fire protected and has a UV guarantee for more than 45 years. Our Composite Masts has a lifetime of at least 100-120 years.
Cost-effective foundation
By using the unique Comrod foundation concept, the customer will experience lower cost and more effective foundation installation due to the innovative drilling concept.
The drilling concept gives the opportunity for larger-scale foundation work at lower cost. The drilling equipment can be transported by helicopter to the site.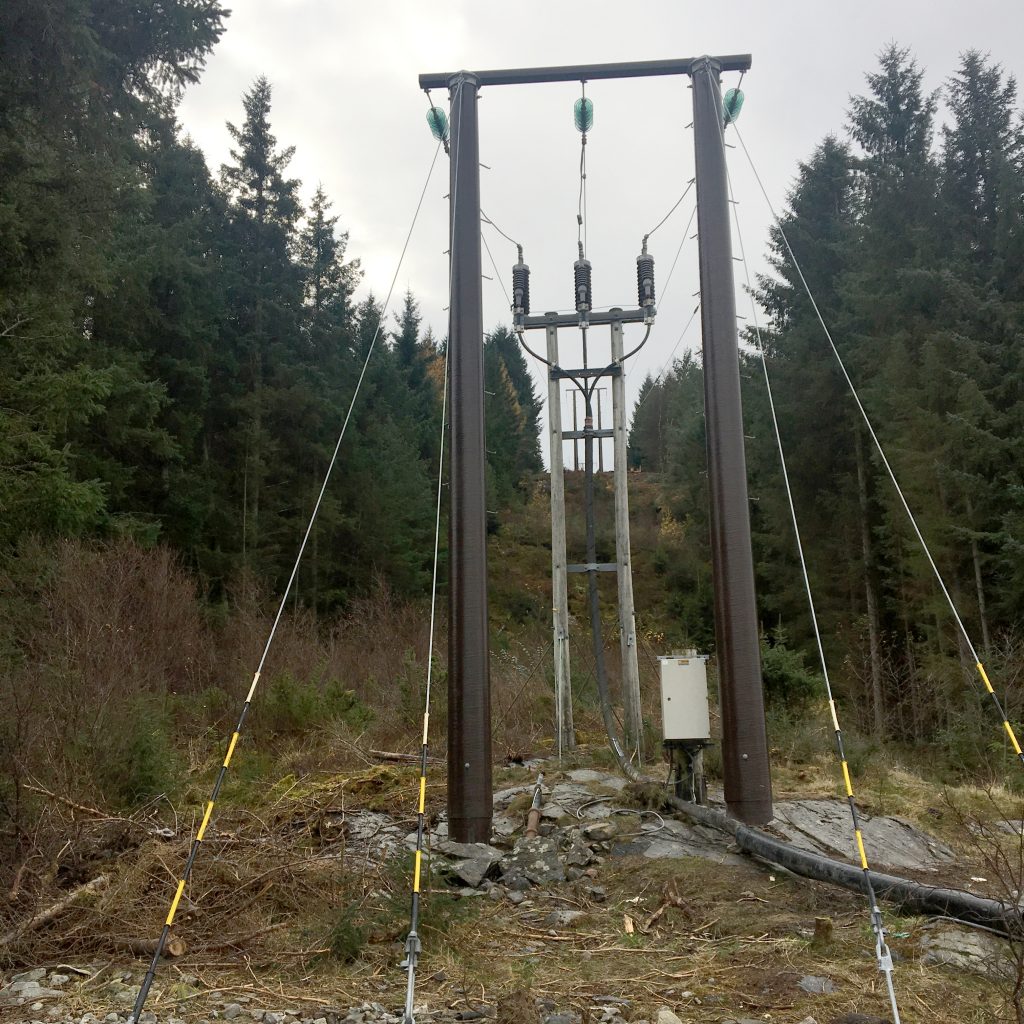 The Composite Mast System consists of lightweight poles and foundation equipment.
Transportation of the foundation and pole by helicopter means there is no need for temporary construction roads.  The drill rig foundation is installed without the use of traditional dynamite so reduces the environmental impact around each site.